The Route 45 Getaways Steering Committee is hiring a part-time Program Coordinator to assist in the planning and execution of our annual 2023 event.   The job posting will close Friday, February 17, 2023 at 5:00pm.  Interested parties should email a cover letter and resume to info@route45getaways.com  
Our 2023 event will take place July 28 to August 6, 2023.  Sign up to our email list to get updates!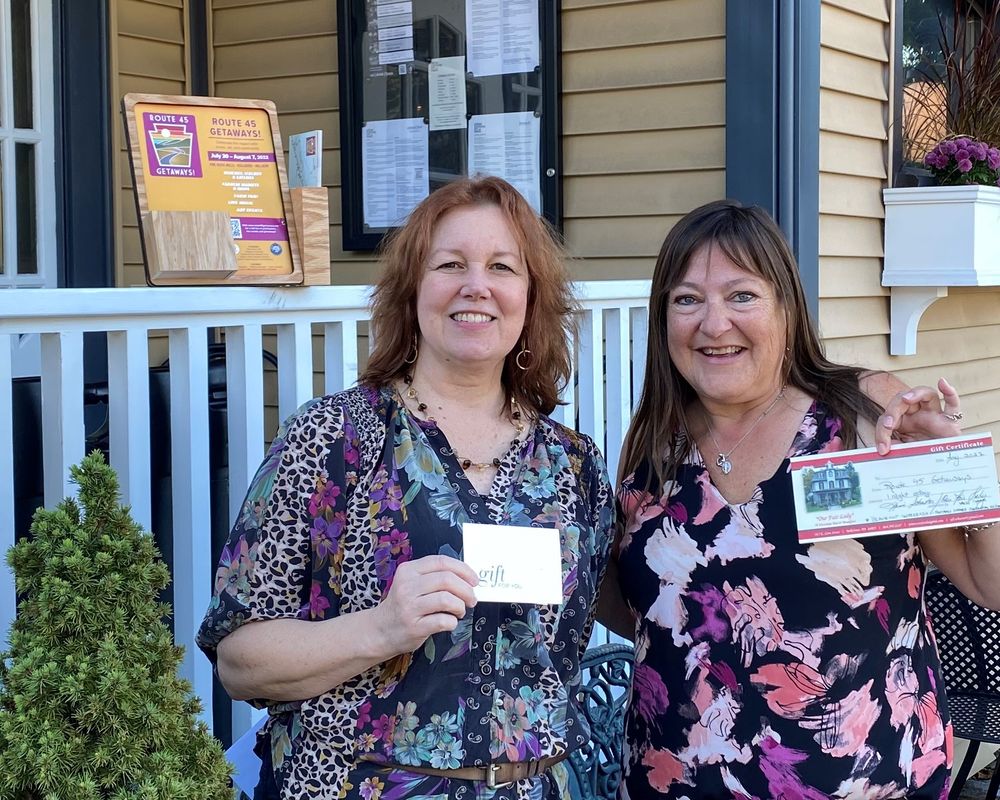 2022 Grand Giveaway Winner
Lisa Lundy of State College was the winner of our 2022 Grand Giveaway which included dinner for two at Duffy's Tavern in Boalsburg and an overnight stay at Our Fair Lady B&B in Bellefonte.   Congratulation, Lisa!
OVER 30 DESTINATIONS TO VISIT!